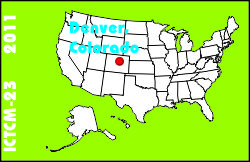 Electronic Proceedings of the Twenty-third Annual International Conference on Technology in Collegiate Mathematics
Denver, Colorado, March 17-20, 2011
Paper S017
This is an electronic reprint, reproduced by permission of Pearson Education Inc. Originally appeared in the Proceedings of the Twenty-third Annual International Conference on Technology in Collegiate Mathematics, ISBN 0-321-68984-4, Copyright (C) 2012 by Pearson Education, Inc.
Use of TED.com and Gapminder.org in Teaching Applications of Mathematics and Statistics
---
Click to access this paper:
---
We demonstrate the use of two popular Web resources in technology-based mathematics and statistics instruction: TED.com and Gapminder.org. We present selected examples and animation of statistical results from TED talks (presentations by mathematicians and scientists) and the Gapminder with particular emphasis on Trendalyzer that converts transforms statistics related to global issues into dynamic and interactive graphics.
---
Keyword(s): statistics, applications