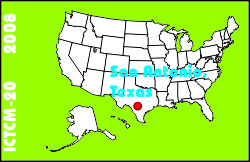 Electronic Proceedings of the Twentieth Annual International Conference on Technology in Collegiate Mathematics
San Antonio, Texas, March 6-9, 2008
Paper S101
This is an electronic reprint, reproduced by permission of Pearson Education Inc. Originally appeared in the Proceedings of the Twentieth Annual International Conference on Technology in Collegiate Mathematics, ISBN 0-321-64488-3, Copyright (C) 2009 by Pearson Education, Inc.
Discussion Activities in an Online Abstract Algebra Course
---
Click to access this paper:
---
The author presents discussion activities that she has designed for use in an online abstract algebra course. These discussion activities help to develop an online community of learners as well as encourage students to make their own conjectures about topics in abstract algebra.
---
Keyword(s): abstract algebra, on-line access