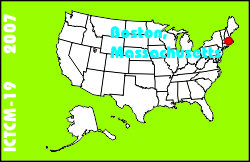 Electronic Proceedings of the Nineteenth Annual International Conference on Technology in Collegiate Mathematics
Boston, Massachusetts, February 15-18, 2007
Paper S081
This is an electronic reprint, reproduced by permission of Pearson Education Inc. Originally appeared in the Proceedings of the Nineteenth Annual International Conference on Technology in Collegiate Mathematics, Edited by Joanne Foster, ISBN 0-321-55846-4, Copyright (C) 2008 by Pearson Education, Inc.
Creating 3D Animations In Flash Using Mathematical Modeling
---
Click to access this paper:
---
Using concepts such as Bezier curves, cross products, parametric equations, rotation matrices, and quaternions, three-dimensional animations of a jigsaw puzzle and geometric objects are created.
---