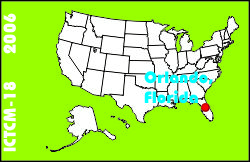 Electronic Proceedings of the Eighteenth Annual International Conference on Technology in Collegiate Mathematics
Orlando, Florida, March 16-19, 2006
Paper S120
This is an electronic reprint, reproduced by permission of Pearson Education Inc. Originally appeared in the Proceedings of the Eighteenth Annual International Conference on Technology in Collegiate Mathematics, Edited by Joanne Foster, ISBN 0-321-49160-2, Copyright (C) 2007 by Pearson Education, Inc.
The Fantasy of the Conscientious Instructor: Intelligent Prerequisite Review at any Intermediate Step
---
Click to access this paper:
---
Conscientious instructors would love to be present whenever their students solve practice problems. This is possible only indirectly, through instructional software. We show bad examples and then better examples, including a free algebra program, still under development, providing intelligent help and review of appropriate prerequisites at every step.
---
Keyword(s): software, college algebra