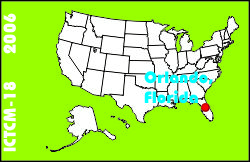 Electronic Proceedings of the Eighteenth Annual International Conference on Technology in Collegiate Mathematics
Orlando, Florida, March 16-19, 2006
Paper R009
This is an electronic reprint, reproduced by permission of Pearson Education Inc. Originally appeared in the Proceedings of the Eighteenth Annual International Conference on Technology in Collegiate Mathematics, Edited by Joanne Foster, ISBN 0-321-49160-2, Copyright (C) 2007 by Pearson Education, Inc.
Online Readiness Testing and Assessment
---
Click to access this paper:
---
We discuss a system of web-based readiness examinations for lower division mathematics courses and how they have been used to assess and improve our curriculum and teaching. Funding from NSF Grant DUE 9980687 is gratefully acknowledged.
---
Keyword(s): assessment, Internet, on-line access