OLD DOMINION UNIVERSITY

COLLEGE OF SCIENCES

DEPARTMENT OF MATHEMATICS AND STATISTICS
---
---
---
John H. Heinbockel
Professor Emeritus
Department of Mathematics and Statistics
Old Dominion University
Norfolk, Virginia 23529


---
---
I have completed writing what I consider to be an introductory text for applied mathematicians, physicists and engineers. The finished work is titled

INTRODUCTION TO TENSOR CALCULUS and CONTINUUM MECHANICS

In Part One I have included introductory topics in tensors, differential geometry and relativity. Part Two presents basics from the areas of continuum mechanics (dynamics, elasticity, fluids, electricity, magnetism). The final section covers an introduction to quaternions, multvectors and Clifford algebra.



You can purchase the final version of this project by Clicking Here Catalogue number is 01-0535.

The free version below represents about 80% of the final version.
From this free version you can see what you are getting.



What the final version has that the free version does not have:

1. Additional worked examples.
2. Additional exercise problems.
3. A final section on quaternions, multivectors and Clifford algebra.
4. An Appendix D which contains solutions to 70% of the exercise problems.
5. An updated bibliography.
6. An updated index.


---
---
---
---
For PARTIAL DIFFERENTIAL EQUATION Textbook Click Here

---
For Numerical Methods textbook Click Here

---
---
For Calculus of Variations textbook Click Here
---
---
For Introduction to Complex Variables textbook Click Here
---
---
For Mathematics Reference Book for Scientists and Engineers Click Here
---
---
For Free Geometry BookClick Here

---

---

For Free Calculus Book Click Here
---
---
Below is the 80% version of TENSOR CALCULUS textbook in PDF and PS formats.
There will not be any more updates of the free 80% version below.
---
---
FREE TEXTBOOK
(Represents about 80% of finished project.)
Introduction to Tensor Calculus and Continuum Mechanics
Files in the PDF (Portable Document Format) format are available
for viewing on the Adobe Acrobat reader.
You can download the Adobe Acrobat reader by Clicking Here
Files in the PS (Postscript) format are available
for viewing using ghostview.
You can download ghostview by Clicking Here
You can download or view these files individually
or download the zipped versions.
bookpdf.zip PDF format file for downloading.
(File size (with Type 1 fonts) approximately 4.3 MB)
bookps.zip Postscript format file for downloading.
(File size approximately 2.6 MB)
(Last update 6/18/2001 )
Some individuals are having problems in printing in the PDF format-
fonts corrupted or missing, etc.
This is a known problem in printing PDF files on certain printers.
One suggested solution- try printing at a lower resolution.
For additional help check out the web sites:
http://www.jetlube.com/NewFiles/pdf.html
http://www.birmingham-csp.org.uk/b_audit/pd_winp.htm
http://www.adobe.com/support/techdocs/150d6.htm
I assure you that all fonts are embedded within the above documents.
You will have to solve your own printing problems.
For those having difficulty in printing PDF files
I have added the above postscript files for downloading.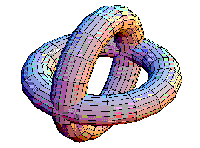 ---
---
OLD DOMINION UNIVERSITY

COLLEGE OF SCIENCES

DEPARTMENT OF MATHEMATICS AND STATISTICS
---
---
Go back to the Faculty and Staff listing

---
---