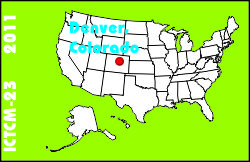 Electronic Proceedings of the Twenty-third Annual International Conference on Technology in Collegiate Mathematics
Denver, Colorado, March 17-20, 2011
Paper M013
This is an electronic reprint, reproduced by permission of Pearson Education Inc. Originally appeared in the Proceedings of the Twenty-third Annual International Conference on Technology in Collegiate Mathematics, ISBN 0-321-68984-4, Copyright (C) 2012 by Pearson Education, Inc.
Student Engagement in Online Courses
---
Click to access this paper:
---
Key Curriculum Press' Fathom Dynamic Data Software is easy to use, versatile and great for exploring the concepts and methods of statistics. Come learn how to use Fathom for data analysis, graphing and statistical tests as well as for exploring sampling distributions and least squares analysis.
---
Keyword(s): statistics, software