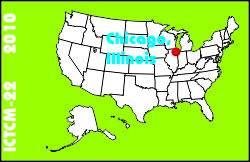 Electronic Proceedings of the Twenty-second Annual International Conference on Technology in Collegiate Mathematics
Chicago, Illinois, March 11-14, 2010
Paper S046
This is an electronic reprint, reproduced by permission of Pearson Education Inc. Originally appeared in the Proceedings of the Twenty-second Annual International Conference on Technology in Collegiate Mathematics, ISBN 978-0-321-74614-6, Copyright (C) 2011 by Pearson Education, Inc.
Using Animations to Visualize Abstract Concepts
---
Click to access this paper:
---
The paper considers ways in which animated diagrams can be used in online upper-division courses. The primary focus of this paper is to illustrate ways to help students associate meaning with formal definitions. We study how the animations affect students' mental images of formal concepts.
---