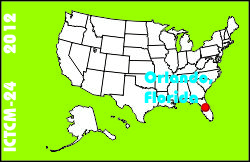 Electronic Proceedings of the Twenty-fourth Annual International Conference on Technology in Collegiate Mathematics
Orlando, Florida, March 22-25, 2012
Paper C038
This is an electronic reprint, reproduced by permission of Pearson Education Inc. Originally appeared in the Proceedings of the Twenty-fourth Annual International Conference on Technology in Collegiate Mathematics, ISBN 0-321-869699, Copyright (C) 2013 by Pearson Education, Inc.
Resampling Using Excel in Teaching Statistics
---
Click to access this paper:
---
The effective teaching of introductory statistics courses requires the demonstration of the Central Limit Theorem by drawing a large number of random samples from a population. We discuss how resampling can be done using Excel's standard functions to draw many random samples. The concepts of confidence intervals and hypothesis testing are introduced using resampling from populations.
---
Keyword(s): spreadsheets, statistics