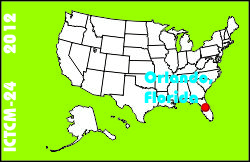 Electronic Proceedings of the Twenty-fourth Annual International Conference on Technology in Collegiate Mathematics
Orlando, Florida, March 22-25, 2012
Paper C024
This is an electronic reprint, reproduced by permission of Pearson Education Inc. Originally appeared in the Proceedings of the Twenty-fourth Annual International Conference on Technology in Collegiate Mathematics, ISBN 0-321-869699, Copyright (C) 2013 by Pearson Education, Inc.
Teaching an Undergraduate Statistics Class with Technology
---
Click to access this paper:
---
The teaching of statistics has changed over the years with the development of technology. In this presentation, an overview is given of technology involved in the teaching of an undergraduate statistics class and how technology will foster deep understanding of statistical concepts among undergraduate students.
---
Keyword(s): statistics