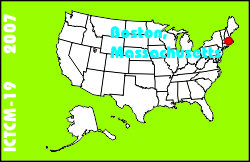 Electronic Proceedings of the Nineteenth Annual International Conference on Technology in Collegiate Mathematics
Boston, Massachusetts, February 15-18, 2007
Paper S047
This is an electronic reprint, reproduced by permission of Pearson Education Inc. Originally appeared in the Proceedings of the Nineteenth Annual International Conference on Technology in Collegiate Mathematics, Edited by Joanne Foster, ISBN 0-321-55846-4, Copyright (C) 2008 by Pearson Education, Inc.
Can Math Software Improve Homework Effectiveness?
John C. Miller

Department of Mathematics
The City College of C.U.N.Y.


xyalgebra@mindspring.com
---
Click to access this paper:
---
Recent math software attempts to emulate an instructor's presence when students solve homework problems. Can software intelligently suggest or provide appropriate next steps regardless of the student's solution strategy? Can software review appropriate prerequisites in mid-problem when necessary? Several examples - bad and good - are discussed and analyzed.
---
Keyword(s): software