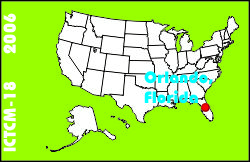 Electronic Proceedings of the Eighteenth Annual International Conference on Technology in Collegiate Mathematics
Orlando, Florida, March 16-19, 2006
Paper M002
This is an electronic reprint, reproduced by permission of Pearson Education Inc. Originally appeared in the Proceedings of the Eighteenth Annual International Conference on Technology in Collegiate Mathematics, Edited by Joanne Foster, ISBN 0-321-49160-2, Copyright (C) 2007 by Pearson Education, Inc.
Electronic Document Considerations
---
Click to access this paper:
---
Readable / comprehensible graphs are needed for course documents printed for in-class use or posted online, as well as, for student assignments turned in electronically or posted online. We discuss how to use MS Excel and Winplot to create and to export graphs for data and functions in 2-space and 3-space.
---
Keyword(s): software, spreadsheets